PVC foam
collection
PVC Foam Sheet
Sayona Plastwood manufacturing pvc foam sheet in 3 layers with world advanced technology and with vast expertise Sayona Plastwood PVC foam sheet can make perfectly his product as per customer requirement the top and bottom layer is upvc and the middle layer is PVC foam material its state of the art co-extruded technology with having latest technology with fully atomization computerization plant
We would like to inform you that our products can be widely used in Construction & Real Estate, Furniture, Doors and Advertising sectors. Our PVC sheets are available in various thicknesses ranging from 5mm to 30mm in different colours and 8" x 4" size.
We are specialized in PVC foam sheet, WPC foam sheet and
Coloured PVC/WPC sheets
Properties
Anti-corrosive, Termite resistant, Fire retardant and Resistant water.
Similar surface finish on both of the sheet.
Matt surface: ready to accept most inks, paints and vinyls.
Easily bonded to similar material and many other material.
Thermal and sound insulation (absorbs vibration and oscillations).
Low flammability/Fire retardant property perfect for tradeshow and exhibit hall use.
Chemical and corrosion resistance.
Moisture resistance, very low water absorption (will not rot).
Embossing & Engraving is possible to make designs.
Thickness
8" x 4" Size
5mm
6mm
8mm
12mm
15mm
18mm
Cutting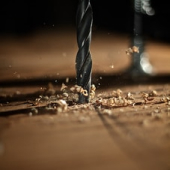 Drilling
Planning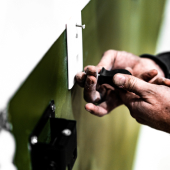 Screwing
Sawing