Coloured PVC/WPC Foam
collection
Coloured PVC/WPC Foam
We, at Sayona Plastwood, believe that colours bring life to furniture and construction elements. Aesthetics have now become an integral part of daily living. To meet your needs of elegance, we have developed a wide range of coloured PVC Foam Boards.
Available in many colours, and expanding the colour palette, Sayona Plastwood offers you enough variety to choose from. Our expertise in master-batching process and use of high-quality pigments make sure your boards and furniture look elegant for years to come. With a totally automated process.
We are specialized in PVC foam sheet, WPC foam sheet and
Coloured PVC/WPC sheets
Properties
Anti-corrosive, Termite resistant, Fire retardant and Resistant water.
Similar surface finish on both of the sheet.
Matt surface: ready to accept most inks, paints and vinyls.
Easily bonded to similar material and many other material.
Thermal and sound insulation (absorbs vibration and oscillations).
Low flammability/Fire retardant property perfect for tradeshow and exhibit hall use.
Chemical and corrosion resistance.
Moisture resistance, very low water absorption (will not rot).
Embossing & Engraving is possible to make designs.
Thickness
8" x 4" Size
5mm
6mm
8mm
12mm
15mm
18mm
Cutting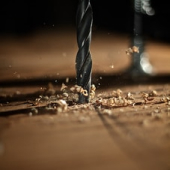 Drilling
Planning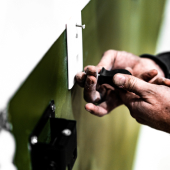 Screwing
Sawing